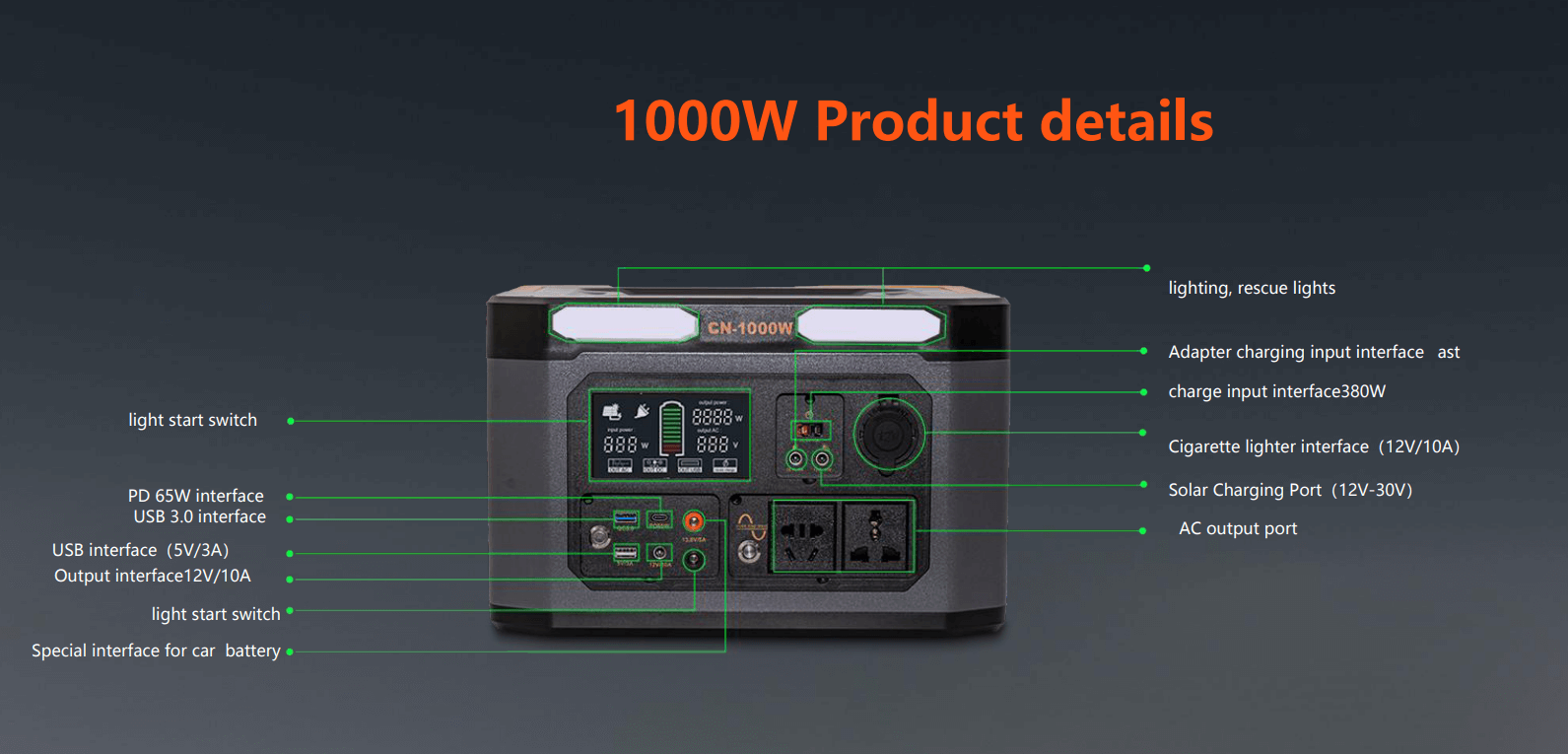 Portable power station 1000W Rechargeable Generator Solar Battery Power Bank Support wireless charging, QC3.0, Type-c, fast charging function.
Physical parameters
Input & Output
Size
319*270*207mm
Adapter
DC 25.5V/5A-127W
Weight
12.5kg
Car Cigarette Input
13.8V/5A
Shell
PC+ABS+METAL
DC Output
12V/10A
Battery
Ternary lithium
USB Output
QC3.0-18W
Capacity
270.000mAH(999WH)
Type-C1
65W
POWER
WIRELESS OUTPUT:
15W
Rated
1200W
AC Output
100V/60Hz,220V/50Hz,1200W
Peak
2400W
LED light
Reading+SOS+Flash
Waveform
Pure sine wave
Solar Charging
127W-MPPT(BUILT-IN)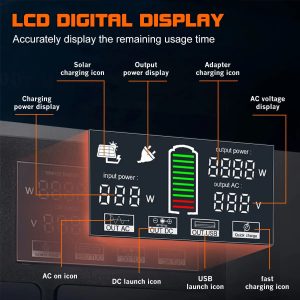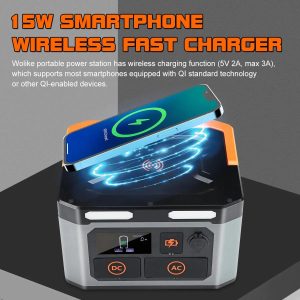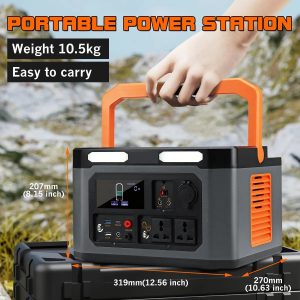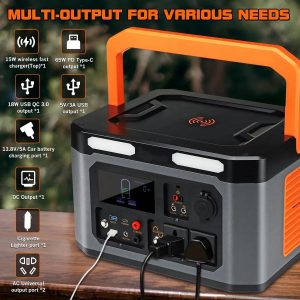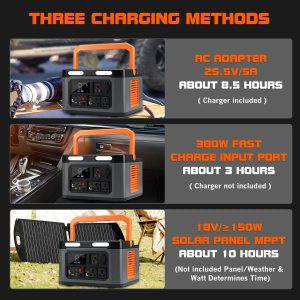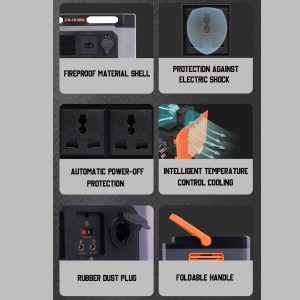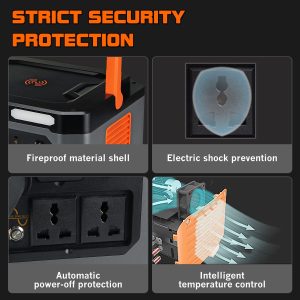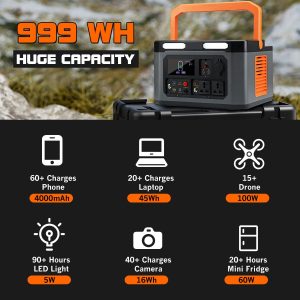 FAQ
Q: what is the battery of this device?
A: Lithium-ion battery.
Q: Is it a pure sine wave or a modified sine wave?
A: It is a pure sine wave.
Q: How long can this equipment supply electricity?
A: It depends on the power of your load equipment. It can supply
electricity for 3 hours if the power of the equipment is 500Wh.