Are you tired of constantly searching for power outlets when you're on the go? Look no further than our multi-functional luggage with built-in energy storage system! Our product boasts a high-quality aluminum-cased lithium iron phosphate battery, as well as an inverter system utilizing SPWM technology controlled by an MCU microprocessor for pure sine wave output.
With our luggage, you can keep your devices charged and ready to go no matter where your travels take you. Whether you're at the airport, on a train, or exploring a new city, our luggage's energy storage system provides reliable power whenever you need it.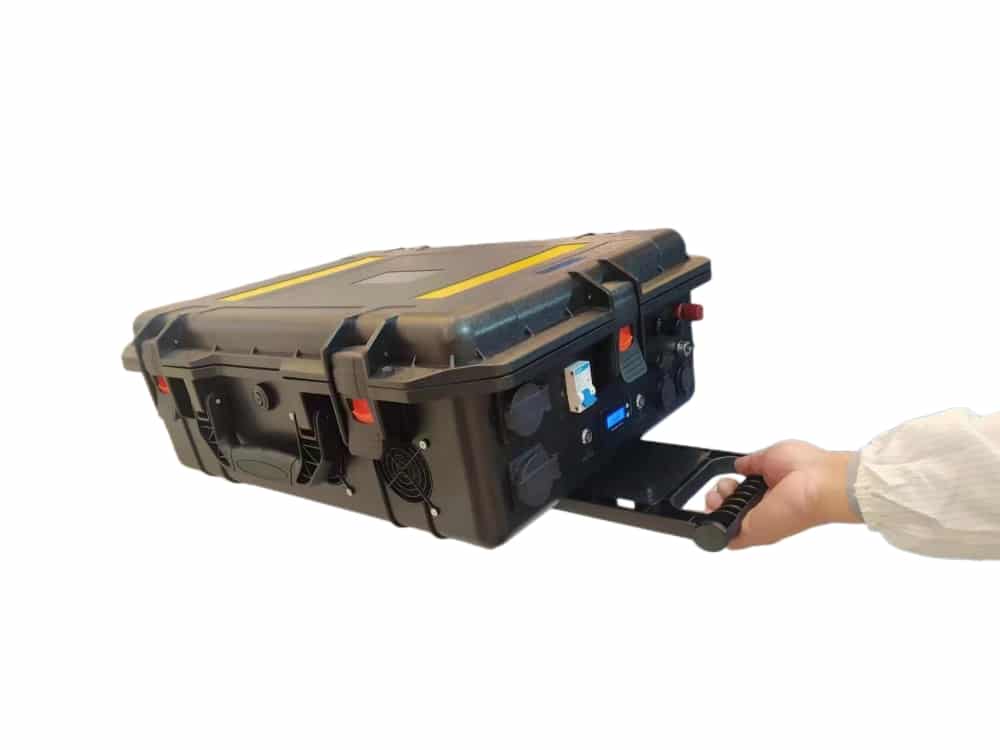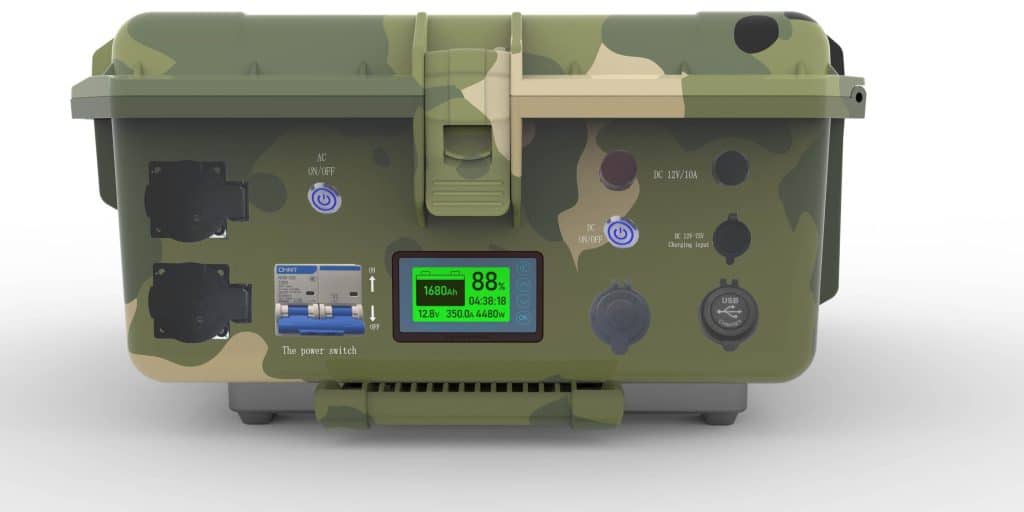 Physical parameters
Input & Output
Size
658*487*250mm
Adapter
DC 50.4V/10A-504W
Weight
53.5kg
Car Cigarette Input
12V-75V
Shell
PC+ABS
MAX CURRENT INPUT:
10A
Battery
LiFePO4
USB Output
5V/2.1A(*2)
Capacity
1610AH(5152WH)
SOLAR PANEL
600W SOLAR PANEL
POWER
SOLAR CHARGE INPUT:
 DC18V-72V
Rated
3500W
AC Output
100V/60Hz,220V/50Hz,
3500W
Peak
7000W
Waveform
Pure sine wave
Solar Charging
660W-MPPT(BUILT-IN)
FAQ
Q: what is the battery of this device?
A: Lithium-ion battery.
Q: Is it a pure sine wave or a modified sine wave?
A: It is a pure sine wave.
Q: How long can this equipment supply electricity?
A: It depends on the power of your load equipment. It can supply
electricity for 4 hours if the power of the equipment is 500Wh.