The LDES-981S is the ultimate mobile power bank for all your charging needs! With its lightweight and compact design, weighing in at just 240g, it's the perfect companion for all your outdoor adventures. Plus, its waterproof, dustproof, quakeproof, and anti-explosion features ensure that your device stays safe and secure no matter where your travels take you.
Available in three stylish colors – green, black, and brown – the LDES-981S also boasts a solar energy conversion rate of up to 90%, making it an eco-friendly and sustainable option for powering up your devices on the go. And with its smart management chip, you can rest assured that your devices will charge quickly and efficiently, without the risk of overcharging or overheating.
With a high capacity of 10000mAh, the LDES-981S is capable of charging multiple devices at once and is compatible with a wide range of devices, including smartphones, tablets, cameras, and more. So whether you're camping in the wilderness or simply running errands around town, the LDES-981S has got you covered.
And if you're looking to make a big order, the color options are fully customizable to suit your needs. Choose the LDES-981S for a reliable, efficient, and stylish mobile power bank that will keep your devices charged and ready for action!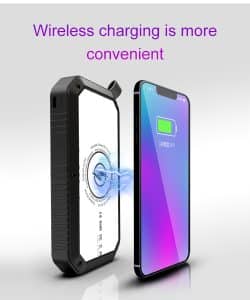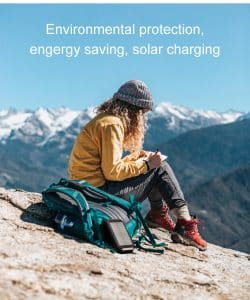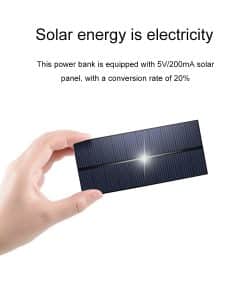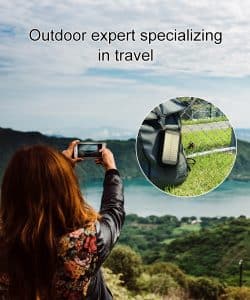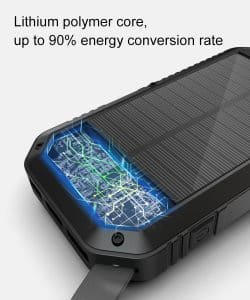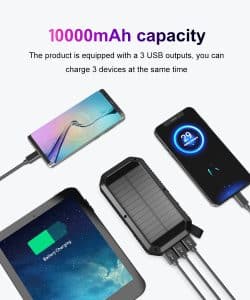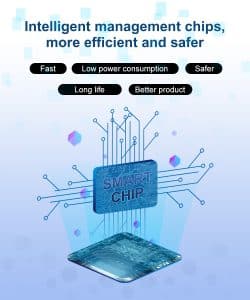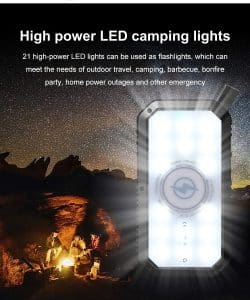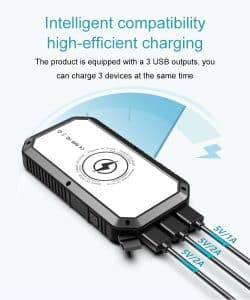 Item Name
Solar Power Bank
Life
500 Cycles
Model
LDES-981S
Input Power (Solar)
5V/300mAh
Color
Green/Black/Brown
Output Power
5V/1A
Battery Capacity
10000mAh
 
5V/2A
Product Size
142*76*22mm
Package Box Size
196*114*33mm
Gross Weight
295.2g
Suitable For
  
Laptop
Net Weight
240g
Phone
Material
ABS+ Silicone
Smart Devices
Waterproof grade
IPX6
Country Of Origin
China