We can also do customizing according to customers' requirement.
To measure a large DC current, such as several tens of amperes, or even more, hundreds of amperes, and not so many ammeters to measure the current, what should I do?
This requires the use of a shunt. A shunt is a precision resistor that can pass a large current. When current flows through the shunt, a millivolt-level voltage appears across it, which is measured with a millivolt voltmeter. This voltage, and then converted to the current voltage, complete the measurement of large currents.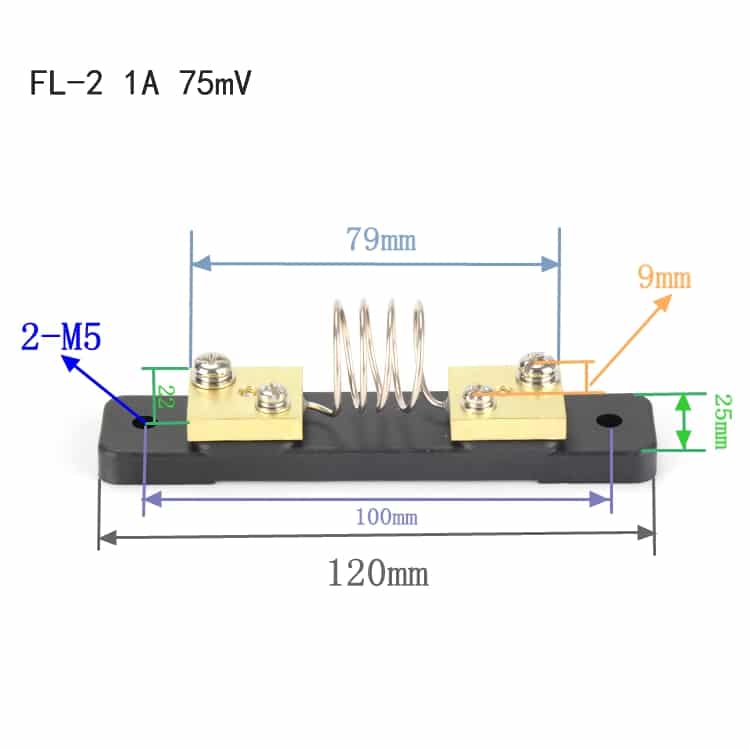 The fixed setpoint shunt is a type of external shunt suitable for directly measuring the DC current below 10kA on the analog display instrument used to expand the DC current measurement range, or as a current in the sequential circuit. The standard resistor used for sampling can be regarded as the analog signal of the primary current for measurement.
Precautions:
1. Man-made contact resistance is not allowed at the connection between the cable (or copper bar) of the primary circuit of the shunt and the shunt. The sampling point of the secondary voltage cannot be sampled from the non-sampling point.
2. The actual use of the current (long time) recommended does not exceed 80% of the rated current.
| | |
| --- | --- |
| Color | Black&Silver Or Yellow |
| Current Rating | 1A-10000A |
| Operating Temperature | -40°C ~+60°C |
| Voltage Drop | 50mV/60mV/75mV/100mV(costomized) |
| Accuracy Class | 0.5/0.2(Customized 0.1) |
| Material | Copper+Manganin |
| Overload Capacity | 120% Of Rated Current For 2H |
| Function | Are Used To Multiply The Measuring Range Of Current Of Measuring Instruments. |
| Application | Use For DC Digital Amp Meter |